School of Ministry
God is at work in our world – calling men and women to Himself, and sending them forth to labor in His harvest field. We understand it is our great privilege and sacred responsibility to train those whom the Lord has called into His wonderful work.
At Crown, you will find the strongest ministry training programs available anywhere – each built upon the thorough understanding, faithful interpretation, and consistent application of the Scriptures to both personal life and ministry.Our faculty bring practical and rigorous instruction, extensive ministry experience, and a passion for God's work in the local church to task of preparing students to live out the Christian life while fulfilling Christ's command to preach the Gospel to every creature.Over 100 ministry opportunities through Temple Baptist Church allow every student to put learning into action.
Ministry experiences
Travel as a New Testament Church Pioneer helping church planters across America and around the world
Study abroad at one of our international learning sites.
Lead a Bible club in a public school or university campus
Sing with the Crown College Choir as they conduct gospel crusades in New York City and Europe
Be a counselor at one of our youth camps – Mount Moriah in Powell, Tennessee or Lake Texoma in Pottsboro, Texas
Serve an internship in a local church gaining hands-on experience under a veteran pastor in the U.S. or overseas
Become an International Language Navigator training to work with internationals or the deaf, taking the gospel around the world.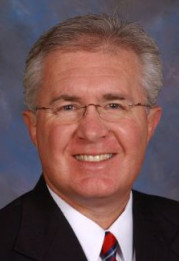 Mike Fox
Dean, School of Ministry
B.R.E., Bible, Education – Midwestern Baptist College
M.C.E., Educational Administration – Crown Graduate School
M.Min. – Crown Seminary
Bachelor of Biblical Studies